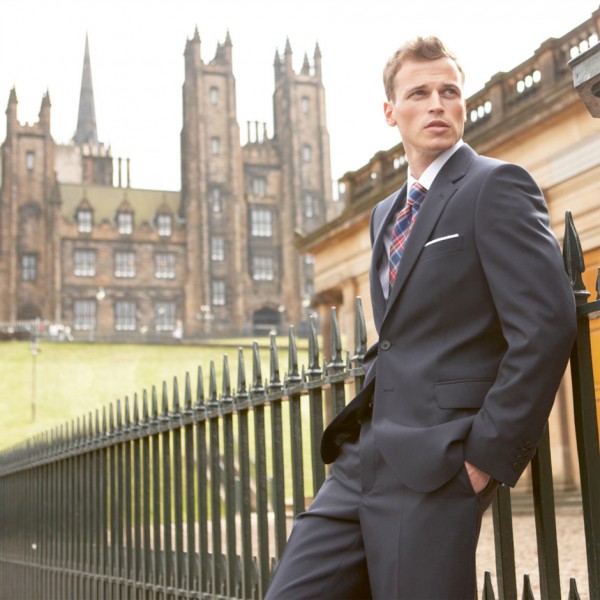 (Image above courtesy of Charles Tyrwhitt)
Travelling in style also includes your clothing. If you are getting on and off aeroplanes, hopping in and out of cabs or being squished on the subway, you need your clothes to work with you, not against you. Looking smart at check-in is one thing – but the important thing is to still look smart when you arrive.
That is where the Rohan travel suit comes in. It is really two pieces – the Envoy Jacket and Envoy trousers. It's one of the best in the business. It is crease-resistant, lightweight, has numerous pockets, and is quick-drying. Admittedly, it is a little pricey, but style like this doesn't come cheap, and it will last a lifetime. We like combination of Envoy Jacket and Envoy trousers so much we give it our Recommended Seal of Approval.
Another option is offered by one of our favourite tailors, Charles Tyrwhitt. Their Italian Travel Suit is classy and designed to keep you looking fresh, even when you are stepping off the red-eye. The good news for US residents is that Charles Tyrwhitt has two stores in Manhattan.